On November 8th we will close the 2013 season at the Navicelli in Pisa, Italy with renown wine producer Vallorsi.
The Vallorsi winery was started in 1966 by Mario Bibbiani who, after a long working experience as baker, decides to join his sons Sergio and Stefano, opening this new industry. Sergio and Stefano are two technical managers who added personality and high prestige to their wine-makers work. The Vallorsi wine production consists of six labels: Chianti D.O.C.G., San Torpè D.O.C., Vigna Cerroni, Vermentino, San Bartolomeo, Novello.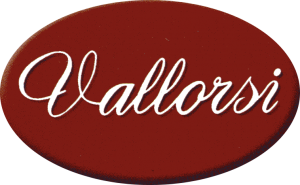 The peculiarity and high quality of these wines are given by the making techniques involving the application of modern methods and equipment on antique Tuscan vines. Their authenticity and freshness are given by three fundamental factors: the mild and typical climate of Tuscan hills; the use of mucks on 17 hectares vineyard, still in obedience to the environment; the care devoted by the managers in the production cycle.
The strength of the firm itself can be found in the pleasure and tranquillity of the family management and in the wish and resolve to carry on the father's work.
The Vallorsi estate is a farm holiday as well because contains six spacious and comfortable apartments by which it's possible to enjoy, in a full relax, the charming views of the Tuscan countryside.
The ensemble will be:
Emiliano Loconsolo: vocals
Max Amazio: guitar
Alessio Bianchi: trumpet
…and the wines presented will be: