When:
November 30, 2014 @ 2:00 pm
2014-11-30T14:00:00+01:00
2014-11-30T14:30:00+01:00
Where:
The Ivy House
40 Stuart Road
London SE15 3BE
UK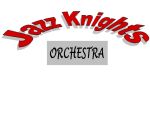 I feel so lucky to be able to join on November 30th, 2014 Cliff Longhurst's "Jazz Knights Orchestra" for a tribute to the legend of Woody Herman. Jazz Knights is an 18 piece band adopting the line-up used by Woody over most of his career, playing mainly instrumental numbers, but also including both male and female vocal arrangements within their repertoire.
The venue is the cosy and friendly Ivy House in 40 Stuart Road, London UK and the songlist will include an unusual arrangement of "Send in the Clowns", "Beyond the Sea" and…..surprise, come and see us to find out!!!